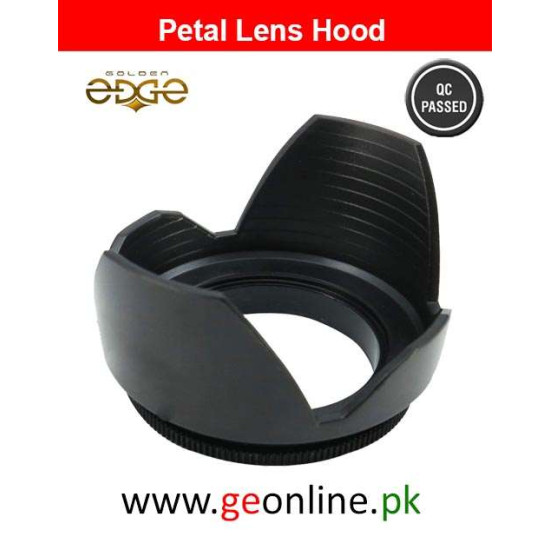 Lens Hood 77mm Petal
Product description:
Hood is set before the camera used photography accessories, hard plastic texture, the hood is screw general, as long as the lens aperture and hood diameter consistent could be used
Role is as follows:
1. In the backlighting, side light or flash photography, can prevent the nonimage light enter, avoid mist.
2. In the light and side light photography, can avoid around the scattering light into lens.
3. In light photography or night photography, can avoid the interference of light around into the lens.
(4) can prevent the lens of the accidental injury, also can avoid finger false contact lens surface, still can to a certain extent for lens keep out wind and sand, rain and snow.
Hood is widely used in the backlight photography, generally speaking to avoid glare. But, if the light source is closer, there are still possible glare phenomena. At this time, can use his hands on one side of the light shade hood. Glare is eliminate, from viewfinder observe clear
Stock:

In Stock

Reward Points:

20

Model:

LH-77mm Petal
Golden Edge
Price in reward points: 700